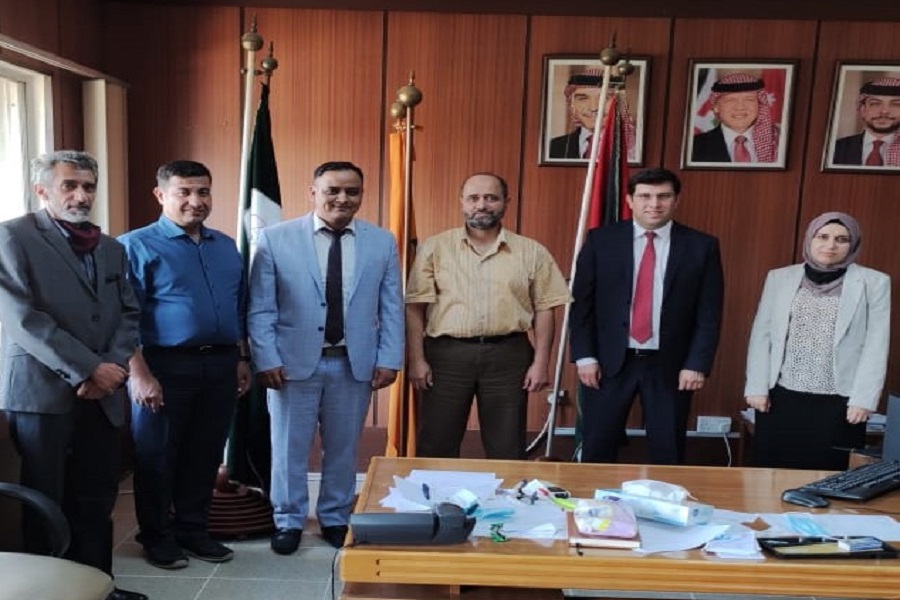 As part of the activities of the Hijjawi Faculty of Engineering Technology and under the coordination of the Department of Systems Engineering and Biomedical Informatics, the representative of the regional office of the German company Siemens, Ali Mahdi, gave a presentation about the Siemens initiative in the presence of the Dean of the Faculty, Prof. Mowaffaq al-Otoom.
The coordinator of the meeting, Dr. Awad Al-Zaben, said that the initiative was launched in 2005 and that the programs supported by the German company Siemens within this initiative are related to the medical fields, namely certificates, exhibitions, research incubators, and the fellowship program.
In his turn, al-Otoom pointed to the university's strategy of networking with international institutions and interacting with the industrial sector, stressing that the Faculty is interested in such initiatives for their great impact on enhancing the educational curriculum for students and updating them with the latest scientific findings. Also, they are inevitable, as he said, for creating new opportunities for students and researchers to develop their entrepreneurial skills.
Eventually, it was agreed to follow practical measures to implement an agreement of cooperation in several related fields, which would benefit the students of the Faculty.